Musical Comedy, clown
AAAAARGH! Tear This Flyer Into Tiny Little Bits and Weep In The Green Room As You Realize Your Hatred Only Makes Him Stronger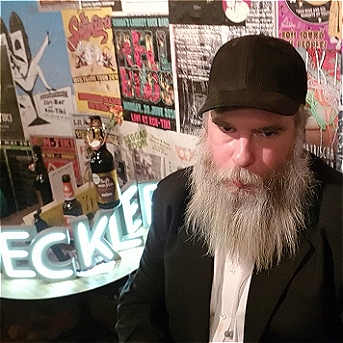 In a world where comedy is everything to everyone, and punching down is taboo, it's time to punch back! The Corrupt Comedy Establishment killed Bob Hecklestein's girlfriend, murdered his lawyer & his agent stole his cat! Bob is mad, real mad! Now, it's time to throw eggs at Ricky Gervais' Big Fat Stupid Smug Face! Tear This Flyer Into Tiny Little Bits & Weep In The Green Room As You Realize Your Hatred Only Makes Him Stronger!
Comedy
£10.00 - £12.00
3-27 August 2023
60 minutes
Just The Tonic at The Grassmarket Centre
The Old Foundry Room

Contains disstressing and potentially triggering themes, Nudity, Strong Language/ Swearing , Audience Participation. Buy a ticket in advance to guarantee a seat or Pay What You Want at the venue.